Federal – Shoot Like A Pro Promo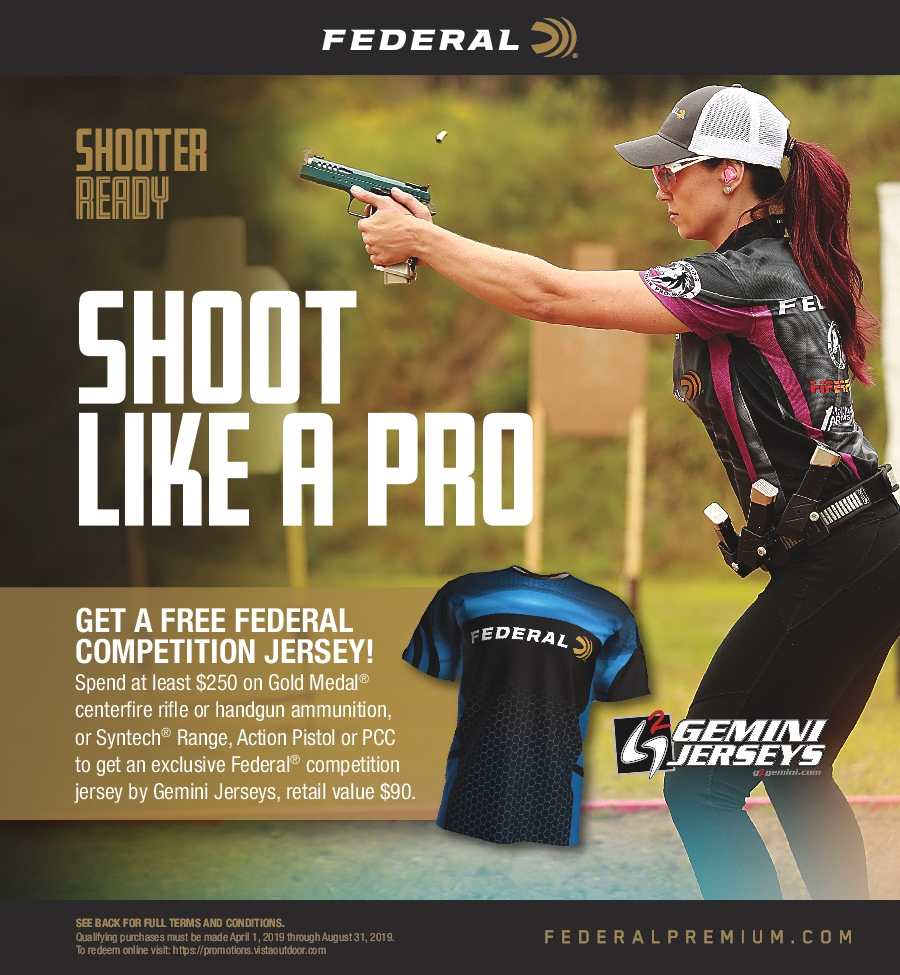 Spend $250 on Gold Medal® centerfire rifle or handgun ammunition, or Syntech® Range, Action Pistol or PCC to get a free Federal® competition Jersey, retail value $90.00.
For help with jersey selection, please use our sizing chart here:
Sizing Chart.
Maximum 2 jerseys per person or household. Minimum purchase $250 required.
Product must be purchased between 4/1/2019 through 8/31/2019.
DEADLINE for mail in or online submission 9/30/2019
1.
Complete the form below and follow the instructions for receipt and UPC upload.
Example UPC

2.
Print the confirmation page for your records.
3.
Allow approximately 10-12 weeks for delivery.
Click here for Terms & Conditions
Click here to download mail in form