Federal – Clay Crusher Rebate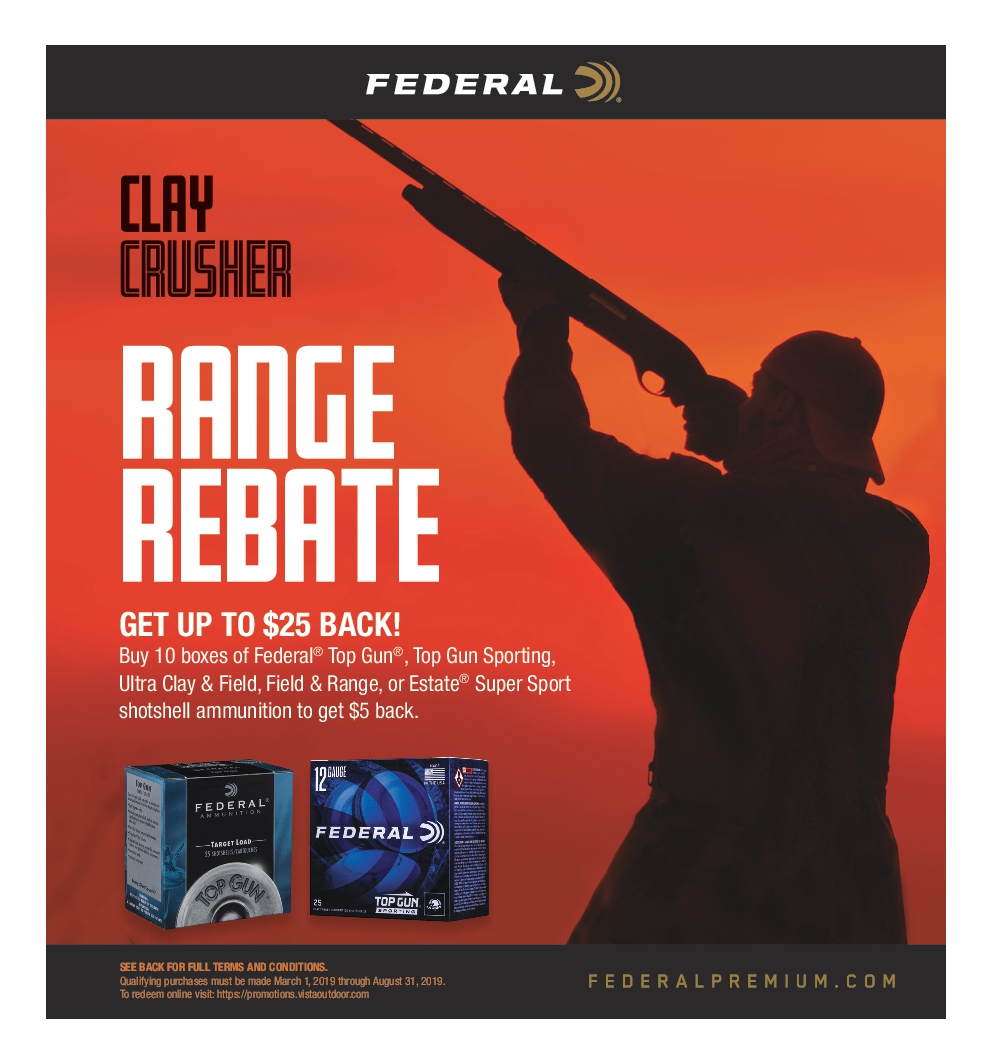 Buy one (1) case (10 boxes) of Federal® Top Gun®, Top Gun Sporting, Ultra Clay & Field, Field & Range, or Estate® Super Sport shotshell ammunition to get $5.00 back ($0.50/box).
Maximum rebate $25. Minimum purchase ten (10) boxes required.
Product must be purchased between 3/1/2019 through 8/31/2019.
DEADLINE for mail in or online submission 9/30/2019
1.
Complete the form below and follow the instructions for receipt and UPC upload.
Example UPC

2.
Print the confirmation page for your records.
3.
Allow approximately 10-12 weeks for delivery.
Click here for Terms & Conditions
Click here to download mail in form