Winchester – SXP Double Down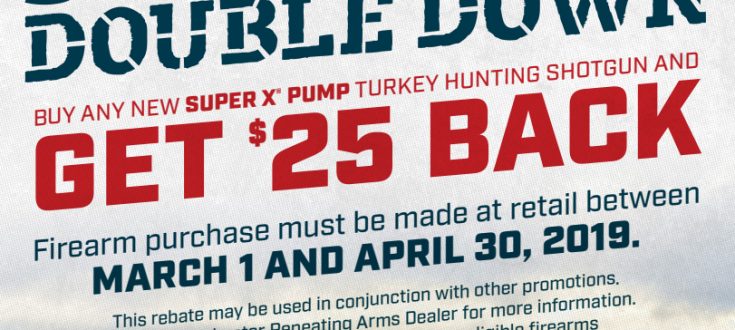 Winchester
Winchester has two rebates, the first offers up to $100 back on any new SX3 12 Gauge Shotgun, $50 back on any new XPR rifle, and $25 back on any new SXP shotgun.
The second gives $25 back on any new Winchester SXP Turkey Hunting Shotguns, and can be combined with Winchesters other rebate to give up to $50 back on a new SXP Turkey Gun. We do currently have an SXP Turkey Gun in stock! This rebate begins March and is valid until the end of April.